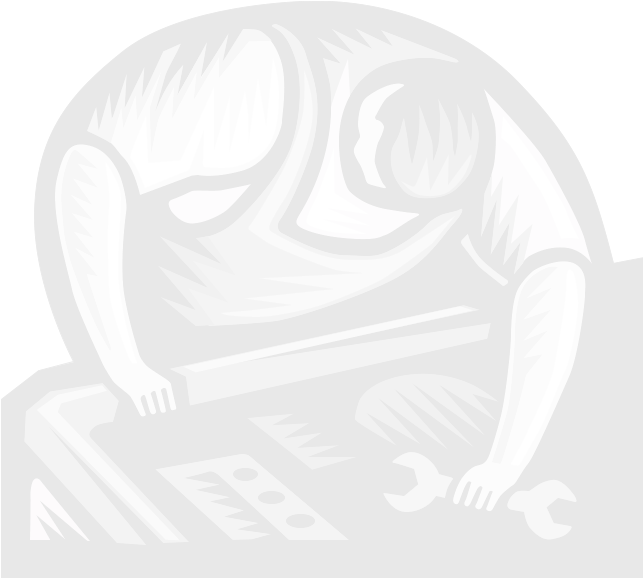 ascade park automotive is your local neighborhood
service center staffed by ASE Certified technicians that
care for you, and your car. Equipped with modern
diagnostic tools and years of experience, we can provide
maintenance and repairs ranging from oil changes to engine
overhauls.
Thank you for visiting our new Internet site. We want to give
you the opportunity to stay in touch with our company and our
offers. A new content management system will enable us to
always keep you up to date.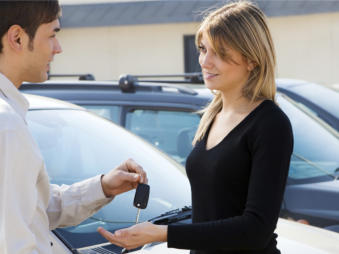 If you are not familiar with
our company, and your
first contact with us is
online, we would be
pleased to hear from
you! Please let us
know what your needs
and questions are. We will
be more than happy to help.
We are located at :
16215 B NE 15th St. at the intersection of 162nd Ave. and
NE 15th St. next to the Clark County Indoor Sports Center.
Copyright © 2011 Cascade Park Automotive, Vancouver, WA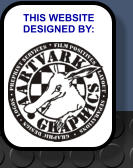 Whether you need routine maintenance or emergency repairs, when you bring your car or truck to Cascade Park
Automotive you can be confident that we will provide a service experience that includes the highest degree of
professionalism and a real concern for you and your best interests.
We only employ technicians with credentials from the National Institute for Automotive Service Excellence (ASE)
because it takes highly trained technicians to repair and maintain today's complex and highly technical cars and trucks.
We are a family owned company that is striving to be the best automotive repair facility in the area. We have a
reputation for going the extra mile for our customers and that is borne out by the numerous referrals we get from our
satisfied customers.
Our owner and lead technician Steve has 35+ years in the Automotive Repair industry and has experience with nearly
every make of car and truck. His specialty is computer and electrical repairs but he is just as comfortable replacing a
water pump or starter as he is diagnosing a complex fuel injection problem.
Your car is extremely important to you. We understand that and do our very best to perform repairs and maintenance
that are both cost-effective and service that is of the highest quality.
Please take a minute and read some of our reviews. We work diligently to make sure it's fixed right and our customers
are happy.
Trutalk
- Dec 1, 2011
It is uncommon to find a good repair shop that puts the customer ahead of profits.

Cascade Park Auto

is such a shop.
The business is honest, they provides reliable service and the shop prices are decent. No sales pitch, no commission
structure, no stacking-on of un-needed repairs. A straight-up, do-it-right-the-first-time operation. I will be back with my
2001 T&C mini van.
(from google.com)
Mike
- Nov 17, 2011
I have an old clunker pickup that I use for hauling on occasion. It is 25 years old and in poor shape, not worth hardly
anything, but it fits my needs. Stephen has kept this truck running for me using his skills and creative thinking on how
to resolve issues without just throwing money into an ever-deepening pit.

Cascade Park Automotive

has won my
loyalty by providing quality work at reasonable rates, but most of all with Stephen's honesty. Stephen has
demonstrated his honesty many times by suggesting alternative ways of repairing this old clunker so as to keep my
cost within reason. I highly recommend

Cascade Park Automotive!
(from google.com)
Tom P.
- 4/10/2011
I started having problems with my 2003 Honda. It would rev really high going up hills. I went to one or two places to
find out the problem and how much to fix it. The other places simply said I needed a clutch and how much it would
cost. But when I asked questions about my car I only received half answers and I would leave feeling I've wasted their
time.
I met Steve at

Cascade Park Auto

. He quoted me a price that was a little less than the other places. More importantly
he explained to me what a clutch was, how it worked, and why it was failing. I know I can be a pain about questioning
everything but I like to know where my money goes and

Cascade Park Auto

helped me feel good about something I
know little about.
I'll be taking my car there from now on.
(from Yelp.com)
Our Hours Are: Mon-Fri 8:00-5:00




BACKGROUND INFO
All vehicles come with indicators & warning lights on the instrument panel. Some provide information and indicate
normal operation such as the turn signal indicators, or the high beam indicator to let you know your high beams are
on.
Federal regulations required all vehicle manufacturers to have specific trouble codes in common with their computer
controlled vehicles. These standards include universal interfaces, trouble codes, as well as terminology. These
standards are known as OBD-I and OBD-II (On-Board Diagnostics).
THE CHECK ENGINE LIGHT
On the instrument panel of all newer automobiles, the "Check Engine Light", also called the,
"Service Engine" light, or in the industry the Malfunction Indicator Light (MIL), is used to inform
the driver of a failure in the vehicle control system that could affect operation, or emissions.
When this light comes on it doesn't automatically mean that you're facing a expensive auto
repair. It could just mean a glitch in one of the sensors that feeds the electronic engine control
unit. This light is an output of the EEC module and, prior to 1996, is used to display trouble
codes which help a mechanic in performing diagnostic and repair procedures. From 1996 on,
the trouble codes (OBD-II or OBD2) were standardized on all vehicles in the US. There are
about 500 generic OBD-II codes and dozens of manufacturer specific codes.
The MIL is located in or near the instrument panel. It will illuminate when the key is turned to the run position with the
engine off. After the engine starts, it will remain on for a couple of seconds then go out. If the engine control module
detects a fault in the system, the lamp will be illuminated to let you know that your vehicle needs service, in which
case you should visit your nearest automotive repair shop for diagnosis.
Government regulations have regulated the operation of the check engine light as of 1996. OBD-II regulations
require that the check engine light illuminates when a failure in the vehicle emissions system causes the vehicle to
exceed one and a half times federal standards. In addition, the MIL must flash to warn the driver of a catalyst
damaging misfire.
INTERMITTENT CHECK ENGINE LIGHT
An intermittent check engine light situation is often difficult to diagnose since the light will go on and off making it hard
to capture the trouble code. On some vehicles the light will go off when the problem self-corrects or goes away (eg. a
sensors measures a normal reading). On others you will need to clear the trouble code manually, after the necessary
repairs have been completed of course. Still on other vehicles, the underlying problem (if there indeed was one) may
self-correct, yet the check engine light can stay on. This requires it to be manually cleared. Due to strict emission
standards in some states, some vehicles may set an OBD-II trouble code even if you just leave the gas cap loose. If
the check engine light light goes out, the trouble code will usually still be stored in the computer as long as the car
battery stays connected. On some of the newer vehicles, codes stay in the computer even if you disconnect the
battery.
CAR CARE MADE SIMPLE
With so many things to worry about it's easy to forget your vehicles maintenance schedule. Here is a list of the most
common services for your vehicle. Always check your owners manual for specific manufacturer recommendations.
Oil & Filter Change
Every 3,000 miles or 4 months
Battery Inspection
Every 6,000 miles
Transmission fluid
Every 24,000 miles or 24 months
Fuel Injector Cleaning
Every 24,000 miles
Timing Belt Replacement
Every 60,000 miles or 48 months
Tire Rotation
Every 5,000 miles
Engine Air Filter Inspection
Every 6,000 miles
Fuel Filter Inspection
Every 12,000 miles
Wiper Blade Replacement
As necessary/once a year
Air Conditioning Service
Every 24,000 miles or 24 months
Accessory Belt Inspection
24,000 miles
Headlight Inspection
Weekly
(plus other bulbs)
Wheel Balance
Every 6,000 miles
Tire Care
Check pressure weekly. Inspect also for rocks, glass,
nails etc. embedded in the tread

.
Power Steering Fluid
Inspect every 3,000 miles (every oil change)
Brake Fluid
Inspect every 3,000 miles (every oil change)
Cabin Air Filter Replacement
Every 15,000 miles